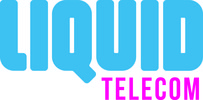 ""We are very pleased with the Talking SIP solution provided by IVR Technologies, which is an open solution that we were able to easily integrate within our network. Talking SIP has provided us with more options and flexibility when offering new voice products to our customers, and provides them with greater control over their telecom expenditure"."
Stanley Magede
CTO, Liquid Telecom Rwanda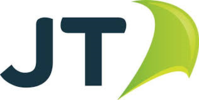 "The launch of the Talking SIP Platform, in collaboration with IVR Technologies, represents a significant improvement for JT Group Limited in the onboarding process for customers looking to create data, voice and SMS products, powered by JT's 660+ roaming agreements. The platform enables JT's customers to deploy complex pricing plans and data bundles in mere hours rather than days or weeks, while allowing JT Group Limited to bring scale to what was previously a resource-intensive process,"
Paul Duggan
Global Head of Sales, JT Group Limited/ekit

"Talking SIP delivers an impressive set of features that helps us in differentiating our service offerings. As a cornerstone of our network, Talking SIP delivers the performance, reliability and scalability we need to deliver a consistent and reliable service to our subscribers."
Olger Nunez
Vice President Operations SecureIP Telecom, Inc.

"IVR Technologies' excellent support and system flexibility have made AmeriMex Communications Corp. a loyal customer for many years. AmeriMex Communications grew with IVR, we were extremely happy when we started with 50 concurrent calls and now we are able to process around 1,500. IVR is a platform that provided the scalability and flexibility we needed at the right time."
Alejandro Caipa
IT Director AmeriMex Communications Corp.

"In 2013, TVCABO included in its portfolio VoIP service, becoming the only operator offering triple play services of Television, Internet and Landline in Angola. IVR Technologies were involved in the project from the beginning, through its Talking SIP solution, contributing continuously towards the process of innovation and development of the company. The Talking SIP solution is a flexible solution that easily responds to the ever-changing requirements of TVCABO´s offering, which contributes greatly to the success of the services we provide to our customers."
Francisco Ferreira
CEO TVCABO Angola

"After considerable industry due diligence Synectiv selected IVR Technologies, Inc. and their Talking SIP Mobility platform in order to build our next generation of mobile and VoIP value-added service offerings. The unmatched level of convergence across multiple signaling protocols and services, coupled with an industry leading, real-time billing engine and turnkey subscriber web portal gave Synectiv a market advantage for offering in-demand subscriber services with a centralized account for Voice, Data and SMS billing."
Takiraza Mithwani
Managing Director, Synectiv Ltd.

"We have been with IVR Technologies for over 8 years now with 3 companies and they have continued to provide us communications solutions to support our customers and our growth. Talking SIP is a very dynamic product and the support IVR Technologies provides is first-class. IVR Technologies continues to be innovative and enhance their products; there's no question that they have been a contributor to the growth and continued success of all of our businesses."
Dave Schofield
President, Ultra Mobile

"Global Telelinks has been building a strong relationship with IVR Technologies for almost a decade which has resulted in our global success as a next-generation VoIP operator. The Global Telelinks network is built entirely on the Talking SIP enhanced services and real-time billing platform and we have been using it since we migrated off of a CISCO based solution in 2006.

The extensibility and open architecture of Talking SIP allowed us to make customizations to our services providing us with further differentiation from our competitors and positioning Global Telelinks as a leader and innovator in VoIP services. When we first entered the telecom market we had tried other solutions, but none of them compared to the feature set and value that Talking SIP has offered us. We look forward to being a part of the continued success of IVR Technologies and their leadership in the market."
Kanwal Wadhawan
CEO, Global Telelinks GmBH

"SIPBound is very pleased to have chosen Talking SIP as its core switching system for its worldwide VoIP network. SIPBound specializes in providing enhanced voice services to medium and large commercial end users. The open nature of Talking SIP allows for the creation of these specialized services quickly and seamlessly. Additionally the tight integration of all the Talking SIP modules with the billing engine provides for complete revenue assurance.

The support staff at IVR Technologies are great. Anytime a question or request comes up it is handled in a timely and professional fashion. We highly recommend the Talking SIP platform for any company looking to be in the VoIP business."
Frank Caruso
President and CEO, SIPBound Corporation

"There is no comparable platform in terms of comprehensive delivery of features on the market today. Talking SIP exceeds expectations in performance and reliability for our prepaid calling card IVR and real-time Billing solution. Last but not least, it is surprisingly affordable, not to mention the amazing support service."
Luis Oberto
CEO, ITM TELECOM

"Talking SIP's features and reliability enabled us to give our customers support that exceeded their expectations. IVR Technologies' support structure is in our opinion the best in the industry, although there is an 8 hour time difference between South Africa and The United States (well done on support even at Midnight (For IVR Technologies)). We Grew from a 5 man operation to a Company with over a hundred employees and it would not have been possible if it was not for the ease of use of Talking SIP."
Jacques Vermaak
COO, ME Systems (PTY) Ltd.