5 Drivers to Becoming a Successful Communications Service Provider (CSP)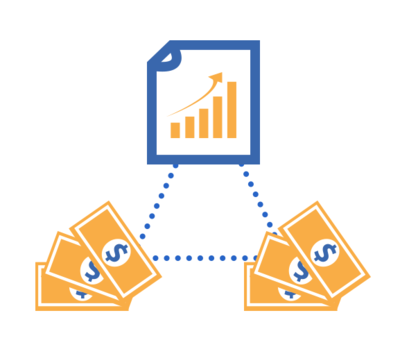 The following are five of the most important drivers to help a Communication Services Provider (CSP) market their products and build a brand in today's lucrative but competitive telecommunications market:
Building Strong Brand Recognition and a Solid Reputation Make All the Difference
To build a strong brand the online and in-store message, promotion and visual identity must be consistent and placed in front of the right target market. While an online approach to building the brand is often the chosen route to market, coupling it with an in-person marketing campaign, such as in a known gathering spot at a community event or shopping district where the service can be promoted through demonstration, signage and dialog with trained sales people can significantly help to create a relationship between the subscriber and the brand. When the service is delivered with quality, innovation and access to a responsive and well-trained customer service team, a solid reputation can be built that is driven by satisfied word of mouth promotion and organic subscriber growth.
Providing the Best Possible Subscriber Experience Involves the Entire Supply Chain
To deliver the best possible subscriber experience the service must be easy to purchase, intuitive to use and backed by a team of well-trained and highly available customer service representatives. The distribution channel must also be well-trained and follow the same guidelines and best practices as the CSP. To protect the brand a strong vetting process must be in place when selecting network partners to carry the inbound and outbound traffic. Selecting the lowest cost partners may sound attractive, but can quickly kill the brand if the service is inconsistent and provides an unacceptable level of quality.
Knowing Your Subscriber Base and Their Unique Needs is Paramount
Are you targeting an ethnic market, affinity group, lifeline service, or certain age demographic? Identifying and building your services, product interfaces and customer service around the unique needs of your subscribers best positions the CSP for success. Take for example a CSP who is targeting an ethnic market -- supporting the subscriber's native language with voice prompts, a self-service web portal with a visual identity that relates to the culture, and native speaking customer service representatives will build connection and trust with the subscriber by helping them feel comfortable and at home with the CSP.
Building Loyalty Is Best Achieved Through Value Added Services, Subscriber Self-Management, Ease of Use and Affordability
Centralizing and consolidating as many types of voice, data and SMS services as possible for the subscriber (i.e. mobile phone service, residential home phone, virtual PBX extension, top up, conferencing, etc.) and coupling them with an easy to use, intuitive self-service portal and single payer account builds customer loyalty and empowerment while helping to reduce churn. When value is driven to the subscriber it gives the CSP a solid platform through a breadth of services that can command a premium and helps avoid having to compete solely on price. While pricing still needs to be reasonable it does not necessarily have to be the lowest.
Profitability Matters to Both the CSP and its Subscribers
When operating on razor thin margins high volumes are required to create critical cash flow and is often tied to raising capital from third parties in order to have funds to re-invest in the business (staffing, equipment, marketing and building the distribution channel). At some point reaching profitability needs to occur in order to keep investors happy and to continue to innovate and drive value and services to your subscriber base. When a CSP takes a measured approach with the right technology partners they can accelerate profitability and achieve a competitive advantage through in-demand services and predictable levels of service for sustained long-term subscriber growth.
These drivers are essential to achieve success in today's competitive marketplace. The Communication Service Provider who will succeed must know how to build a solid brand and reputation by connecting with the customer through targeted marketing, well-trained supply chain and available support staff, value-added and consolidated services and the right technology partners who can help provide in-demand quality services that are affordable, profitable and reliable.