Service Provider VoIP and IMS Market Soaring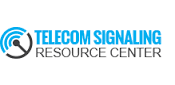 In what should be of significant interest to those in the Telecom Signaling Community, market research firm IHS has released vendor market share, forecasts and preliminary analysis from its 2nd quarter 2015 (2Q15) IHS Infonetics Service Provider VoIP and IMS Equipment and Subscribers report. And, the reason for the interest is that the report says global service provider VoIP (voice over IP) and IMS (IP multimedia subsystem) revenue was up 46 percent year-over-year in 2Q15, to $1.3 billion.
To put it succinctly that is a lot of growth for a market that includes such things as: trunk media gateways, session border controllers (SBCs), media servers, softswitches, voice application servers, HSS, CSCF, BGCF, MGCF, IM/presence application servers, fixed and mobile IMS core network equipment. There are also granular estimates on subscribers in the report as well.
Commenting on the report, Diane Myers, research director for VoIP, UC and IMS at HIS, stated: "Spending related to voice over LTE (VoLTE) deployments is starting to pick up, especially in Europe and India, fueling continued strong growth in the service provider VoIP and IMS market."
Myers added, "As well, operators with commercial VoLTE networks in North America and Asia Pacific are purchasing additional capacity as subscriber numbers grow in those regions." It all adds up to validation of what has been reported elsewhere, i.e., LTE rollouts in general are picking up speed. This translates into operators looking to deploy value-added services like VoLTE ASAP which translates into good news for their suppliers.
To read the entire article please click here: Source: Telecom Signaling