White Paper: Convergence for Mobile, VoIP & Satellite Network Operators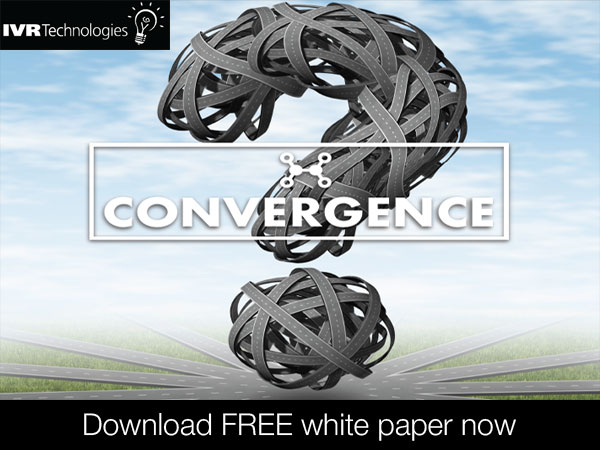 Download a new White Paper on Convergence For Next-Gen Mobile and VoIP Networks free-of-charge, sponsored by IVR Technologies.
https://www.developingtelecoms.com/white-paper-convergence-for-next-gen-mobile-and-voip-networks.html
Communication Service Providers (CSPs) face enormous challenges brought on by rapidly changing technology, immense competition, strong influence from social media and competing OTT services. It is no longer feasible to limit services and reach subscribers with only a few core services. CSPs must now provide a broad suite of services that appeal to both enterprise customers and consumers across mobile, VoIP and satellite connections.
This new White Paper from IVR Technologies shows how converging real-time billing, signalling protocols, value added services and application programming interfaces can fuel the ability of CSPs to offer a multitude of services and payment methods, device-agnostic and global roaming access and self-management, which all coalesce to build value, reduce churn and maximize subscriber usage. As a result the need for subscribers to look to third parties to fill service, access and/or payment gaps is greatly reduced. Through convergence disjointed user-experiences and the need to manage multiple subscriber accounts and services over disparate systems is eliminated.
When implemented and marketed properly convergence has the power to set a CSP's network apart from their competition through CAPEX and OPEX cost reductions, network efficiency and resiliency as well as by satisfying as many of their subscribers' communication service needs as possible.