Benefits of a Real-time, multi-IMSI M2M – IoT Platform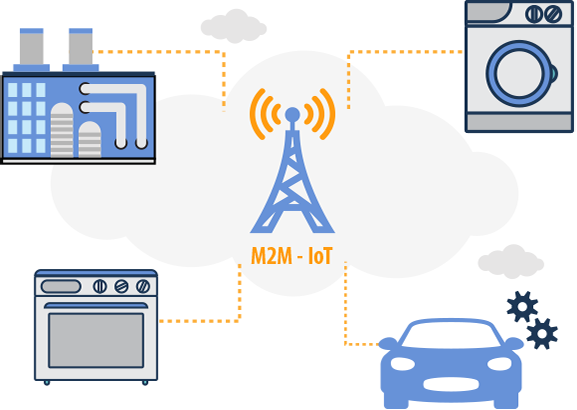 M2M and IoT services are facilitated through SIM-enabled devices that are deployed in local markets and/or throughout the world. When devices move out of the local home network, device roaming can occur thereby changing the service delivery cost structure. The ability to localize a SIM, when the operator that it latches to is no longer the home network, is a critical point when engineering and costing M2M and IoT services. Real-time billing, SIM profile management and multi-IMSI support all play significant roles in ensuring a profitable M2M and IoT service.
To help highlight the benefits of a real-time, multi-IMSI M2M – IoT platform we composed a list of the most compelling features:
Real-time access to service analytics. This allows intelligent business decisions based on the most current information to be made so that the health of your business can be closely monitored.
Event-based charging. This provides you the ability to charge for one-time setup charges and recurring monthly service charges.
Controlled service usage. By setting pricing based on time of day, day of week and/or thresholds of usage, you can influence and control consumption down to the KB.
Real-time billing. This facilitates creative billing and allows you to quickly adjust billing plans to ensure competitive advantage with the flexibility to control billing by time of day and day of week as well as full or partial IMSI, MSC, MCC and MNC.
Limited financial exposure. Credit can be controlled on a prepaid, postpaid or credit-limited basis.
Service provisioning. Multiple SIM profiles can define specific services that can be selected over-the-air (OTA) when coupled with third party systems.
Carrier blocking. This provides you control over which networks and regions your service is accessible.
SIM localization. Localizing SIMs based on multiple IMSIs drives down costs and provides a globally deployable service.
Real-time SIM activation/deactivation. Service can be turned up or down immediately, and you can provision the presence and/or status of the SIM in the HLR in order to control provisioning and holding costs.
Centralized billing. This provides you the ability to share a plan's capabilities across a group of devices that all feed from a single, centralized billing account with real-time balance and usage tracking.
For more information and complimentary technical consultation please visit us at: M2M - IoT Platform