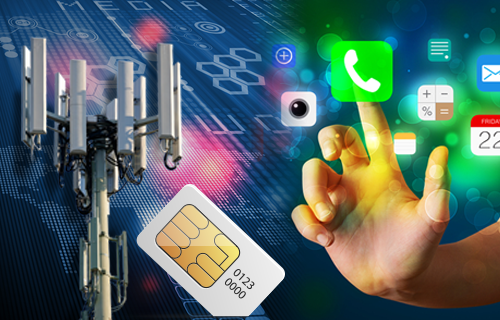 Mobile Virtual Network Enablers (MVNEs) are instrumental in providing the backbone necessary to rapidly launch an MVNO brand with the least amount of financial investment. An MVNO who leverages the infrastructure of an MVNE is commonly called a "Light MVNO", as that MVNO does not need to invest in nor manage any of their own infrastructure.
The MVNE infrastructure is architected to support multiple MVNOs which helps the MVNE achieve economies of scale, and the hosted MVNOs collectively benefit from the MVNE's market experience. The MVNE needs to take into consideration the investment required for infrastructure, the time and acumen required to cultivate MNO relationships, and the staffing required to manage the network.
Below are some critical MVNE Platform features that an MVNE should consider in order to deliver a best-in-class network facility and the core services necessary to attract and retain MVNO customers. These features serve as the foundation upon which the MVNOs will build their brand and will help to position the MVNE and their MVNO customers for market success.
SIM Management
SIM provisioning
Bulk SIM upload
Multiple SIM profile management and assignment
Account status provisioning
SIM provisioning in the HLR
SIM activation and deactivation schedules
SIM-specific notification control
Service Differentiation
Domestic mobile and international global roaming
Multi-IMSI voice, data and SMS services
OTT voice, video and messaging services
Mobile and VoIP origination and termination services
M2M services for the Internet of Things (IoT)
Billing Flexibility
Real-time prepaid, postpaid and credit-limited billing subscriber account types
Multiple voice, data and SMS bundles per subscriber account
Billing plans based on time of day and day of week
Multi-tiered billing
Inbound and outbound billing
Rating based on thresholds
Real-time CDR creation and availability
Surcharging
Mobile charge plans and schedules
Network Routing
Host and home based routing for origination and termination over VoIP for cost reduction and redundancy
Least cost routing
On-net to off-net, off-net to on-net and on-net to on-net routing
Network Signaling
CAMEL
USSD
SS7
SIGTRAN
DIAMETER
SIP
CRM
Secure and tiered customer service access based on job role and MVNO
Full subscriber account look up, management and call/billing history
USSD messaging capabilities for promotions and service messages
Robust reporting for accounts and account groups
Customer service rep screen for account debits/credits and processing via e-commerce
Full user audit trail reporting
APIs for MVNO web presence integration
MNO Relationship
Wholesale voice, data and SMS pricing
Roaming agreements
Global Title and IMSI management
Signaling
IVR Technologies, Inc. welcomes the opportunity to discuss the MVNE model and how our Talking SIP™ Mobility converged services and real-time billing platform is the right solution for your business.
Please contact us at sales@ivr.com.