Diameter Signaling Grows to Meet User Demands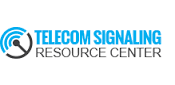 The tools by which we connect and collaborate are ever evolving, putting significant pressure on the networks available for use. As subscribers, our behaviors continue to evolve, which makes it challenging to meet every demand. Therefore, telecom signaling is changing as well, with diameter signaling experiencing continued growth.
According to a recent Oracle white paper, LTE networks are predicted to generate 566 million diameter messages per second by 2020. Doug Suriano, VP and General Manager for Oracle, suggests that diameter signaling will be at the forefront, driving the world's networks for the next several generations. In terms of telecom signaling, however, diameter signaling is flattening in some areas, with penetration rates reaching 100 percent and applications maturing. Still, the use of diameter signaling is on the rise.
Oracle suggests that the strongest area for the growth of diameter signaling is in LTE Broadcast. Service providers are beginning to implement eMBMS technology in an effort to meet the demands of today's users. The diameter signaling in place to support LTE Broadcast is expected to increase from 1.7 million MPS to 21 million MPS. Such growth is driven by consumer behavior as powerful new devices are impacting the way the network is used and the number of diameter transactions taking place.
Other technologies, programs and services are also playing a part in the impact on telecom signaling. Basic policies in place to support user activities, the connected car, VoLTE and more are all contributing to this growth. VoLTE especially is having an impact as it is expected to contribute 81 million MPS to diameter signaling use around the world by 2020, representing a CAGR of 42 percent. The connected car is expected to contribute 75 million MPS in the same time period.
Telecom signaling continues to be an interesting market, especially in the growth of diameter use. Globally, there are a number of different trends taking place. Asia is the leader in diameter signaling and is expected to have more than 56 percent of the world's LTE connections by 2020. Even with this growth, however, the majority of the connections will be in just China, India, Japan and Indonesia. Strong growth is also expected in Africa and the Middle East due in part to the growth of mobile data and the reduction in mobile device costs.
This is definitely an exciting time in telecom signaling as new innovations, the demand for content and the continued development of innovative apps drive behaviors and build outs for service providers seeking domination. To learn more about the opportunities in diameter signaling and Oracle's take on the market, check out the white paper in full.
To read the entire article please click here: Source: Telecom Signaling