FMI Report Expects Tremendous Growth in Global VoIP Market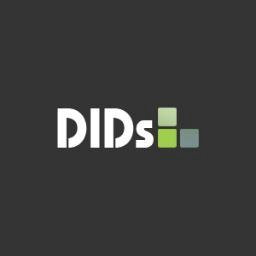 A recent report from Future Market Insights (FMI), a research group that studies trends in IT, including communications protocols and methodologies, notes several segments of the voice-over-IP (VoIP) market that are expected to grow considerably through the end of the decade.
The research group's latest paper, "VOIP Services Market: Global Industry Analysis and Opportunity Assessment 2015 - 2025," points to five specific segments of the VoIP market: corporate consumer, computer to computer, phone to phone, computer to phone, and individual consumer. In each, there is reason to believe that growth will continue to occur as VoIP becomes more reliable and costs continue to drop.
FMI took each segment and first listed their real revenue as shown in 2012. They then predict their performance through at least 2019 by pairing evidence from past performance and future expectation.
Corporate consumers drove revenue to $43.27 billion in 2012. Those 98.9 billion subscribers, at the time, are expected to grow to 204.8 subscribers by 2020 and push the revenue mark to $86.2 billion.
The computer to computer segment contained 57.4 million subscribers in 2012 and drove revenue in that part of the market to $20.74 billion. Its growth, compared to corporate consumers, will be modest but still significant, potentially rising to 72.2 million subscribers and $24.74 billion in revenue.
Next up are the phone to phone and computer to phone segments. Respectively, they drew 35.9 million subscribers ($15.88 billion in revenue) and 58.3 million subscribers ($27.35 billion in revenue) in 2012. By 2019, those numbers are expected to jump to 116.5 million subscribers and $44.78 billion for the phone to phone and 128.3 million subscribers and $56.56 billion for computer to phone.
Finally, the individual consumer segment saw a subscriber base of 52.7 million and revenue of $20.7 in 2012. This is the only segment in which FMI did not provide a prediction about its future performance.
The takeaway for the entire market is that there is room for growth, especially when it comes to enterprises. VoIP has made a name for itself within call centers where direct inward dialing (DID) is important to generating a local presence. This method of calling, because it is IP-based, also makes it easy for call centers to handle voice, video, and file sharing – all within a single type of network connection.
Many of the big players will continue to dominate, but there are many startups that have yet to even launch their products and could see tremendous earnings in the years to come. Both businesses and consumers will be ready to handle VoIP on their computers and phones, and they will see a real need to make calls to associates, friends, and business partners on all the devices they regularly use.
To read the entire article please click here: Source: DIDs Resource