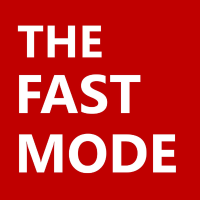 Phone makers are driving Mobile Operators' new services, and that is certainly the case for VoLTE and WiFi Calling. The increasing number of smartphones featuring VoLTE and WiFi Calling capabilities, according to Strategy Analytics Wireless Operator Strategies service report, has become a major force accelerating the take-up on these services across countries where they are rolled out.
For those who find the myriad of voice services offered by Mobile Operators a little overwhelming, it will be interesting to note that the mainstay of mobile business is currently undergoing significant changes. Much of the change has been brewing in the background for years now, with technologies such as VoIP introduced long ago to tap on the ability of Internet to transport voice from one computer to another, which gave rise to a large number of VoIP services, some of which, such as Skype, have become a major household service world over. Over-the-Top(OTT) applications were quick to capitalize on the trend towards the Internet and apps-based communications, and this in turn saw the meteoric rise of chat and voice applications such as WhatsApp, Viber and WeChat.
These developments saw a huge chunk of Mobile Operators' voice and messaging revenues going to these apps, and this trend combined with the impending threat of commoditization and narrowing margins led to Mobile Operators introducing newer and more innovative voice and messaging services that are able to compete with those offered on VoIP and OTT. Enabled by the IMS infrastructure within the 4G LTE architecture, Mobile Operators turned on the Voice-over-LTE(VoLTE) service, the voice service on LTE, already rolled out commercially by more than 16 Mobile Operators in 7 countries, including the most recent rollouts by Vodafone Portugal, Batelco of Bahrain and Three of UK (check out all other recent deployments of VoLTE here).
Infact, VoLTE is gaining such strong foothold that Mobile Operators have become busy signing roaming partnerships for the service, the latest involving NTT Docomo and LG Uplus. The VoLTE service replaces 3G voice for subscribers who are on 4G, removing the need for them to move back and forth between 4G and 3G when they are making calls and accessing the Internet simultaneously, and allows users to make calls using the phone's native dialer and contact list, without the need for an app, a new number or profile, as what is required for apps-based communication. Mobile Operators are placing a huge bet on VoLTE, and according to Juniper Research, Operator revenues from VoLTE are expected to reach US$100 billion by 2020.
To read the entire article please click here: Source: The Fast Mode